You'd think that on a night when Paul Pierce dropped 22 on the Raptors in the fourth quarter and just took over the game, like he did against Cleveland last year in the playoffs, I'd lead with that. Well, technically I did. But the Celtics win is on my back burner because the baseball winter just got a little warmer and the Red Sox were no where to be found.
Matt Holliday is a player that's been allegedly coveted by the Red Sox for quite some time now. For every Manny trade rumor this past summer it would end with, if you don't like the guy you get, you go after Matt Holliday who'll be a free agent after the 2009 season.
Well apparently the Oakland A's didn't want wait for that kind of bidding war (which they couldn't afford) and have a deal in place to acquire Holliday from the Rockies. In return Oakland will send back 3-4 prospects and possible Huston Street.
Seriously?
The other name out there on the move is Jake Peavy. Peavy is a little different than Holliday because he's under contract for the next five years (four and an option). The Sox aren't involved in this front either as Peavy said he wants to be traded to the National League and the Cubs and Braves are the two finalists for his services. Why is it the Braves can somehow come up with deals for pitchers? Not saying they always work (Mike Hampton) but sometimes they do (Tim Hudson).
Here's who the Sox are losing (potentially) and their age:
Paul Byrd, SP 37 Probably not back
Sean Casey, 1B 34 Was somehow burried on the post season roster. May not be back
Bartolo Colon, SP 35 Was suspended to end the season. See you later
Alex Cora, SS 33 With both Lugo and Lowrie on the books. May not be back
Mark Kotsay, CF 32 Would love to see him back as a 4th/5th outfielder/1st baseman
David Ross, C 31 Maybe a minor league deal if he'd accept it
Curt Schilling, SP 41 Wants to do a Clemens half season. Not in Boston
Mike Timlin, RP 42 Get your Lark scooter and hit the bricks
Jason Varitek, C 36 2 years, $24M. You don't like it, see you later
Jarrod Saltalamacchia of the Rangers said he'd welcome a deal to the Sox and would like to be Varitek's understudy for a year or two. Perfect. Trade for Saltalamacchia, sign Tek to a two year deal and you've solved your catcher problem for the next decade (Saltalamacchia is only 23).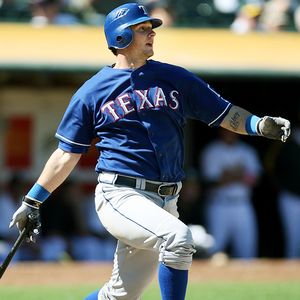 Free agents start on Friday. It's going to be interesting to say the least.