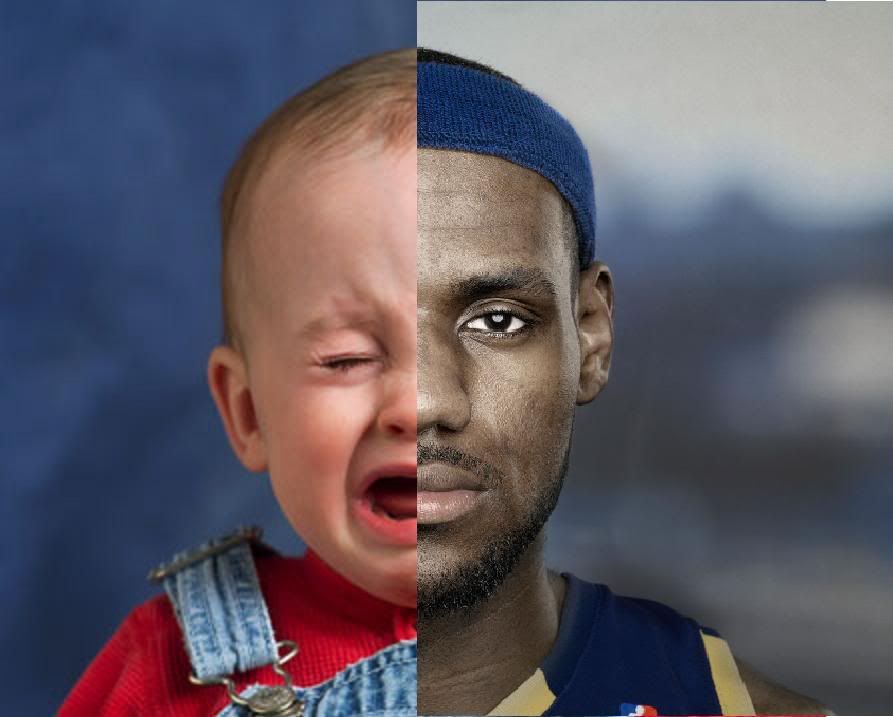 My boy Steve-O sends me and email yesterday with the above picture and says, "Thought you might enjoy this for the blog."
Um yeah, it's only perfectly appropriate.
I understand that LeBron is supposed to be the future of the NBA, but seriously is there a more corrupt organization than the NBA? I'm sure if there was an investigation by Arlen Specter, George Mitchell, or whatever government agency we can waste more tax payer's money with it would prove that David Stern and the NBA are super corrupt.
I know the NFL protects quarterbacks, and rightfully so, and MLB Umpires give guys like Greg Maddux a better strike zone than a David Aardsma but the NBA takes it to a different level. A guy like Paul Pierce, who made the All NBA Second team, doesn't get nearly half the calls a guy like LeBron gets. How on Earth can you have a defender bring is arm down full force, miss the ball completely, hit the ball handler in the arm and there's no call? Super frustrating.
Tommy knows what I'm saying.
Enough preaching, on to the game itself.
I said in Wednesday's column that I was worried about a game in which Ray Allen scores no points and Paul Pierce has four. Well, Pierce was the high man with 19, Allen had 16, and KG added 13. Our boy Leon had 11 off the bench and seven boards. Have I mentioned we love Leon?
The team held the Cavs to 72 on Tuesday and allowed them one more point in this game with 73. That's the sixth lowest in Cavs team playoff history. It seems the Celtics know that if they shut down LeBron the likes of Wally Szczerbiak and Delonte West aren't good enough to take a game over. Amazing that the Celtics would know that.
Now the real test is Saturday night in Cleveland. The C's, as we all know, haven't won on the road this post-season. It will be interesting to see if the Cavs can find another scoring option. They did last year when "Boobie" Gibson seemed to go crazy in the Eastern Conference Finals, not missing a three pointer, but he disappeared in the NBA Finals and hasn't been seen since.
I picked the C's in six and I'm going to stick by my guns in spite of a 16 point win on Thursday. If they take one in Cleveland this time out it should be five (thank you Tim McCarver) as I don't think the C's can lose at home, even though the first quarter Thursday was shaky till the end.
Let's just hope that David Stern doesn't go crazy with the LeBron foul calls for game three. I know they're at home but Pierce can't get a call in Boston. Let's be fair.